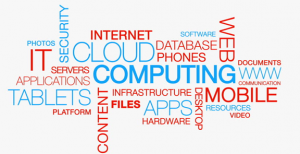 You can email through your TV, surf the Internet using your iPad and even do the weekly shop from the comfort of your own home via your PC!
At Skelton, we utilise interactive whiteboards, along with visualizers, sensor equipment, iPads, digital cameras and voice recorders, to name but a few available resources, to enhance the children's learning experience.
Modern technology is changing the way we live and work. Our children need to learn how to manage it all – to get hold of information, evaluate its suitability, store it, share it with others and tailor it to meet their own needs. That's where computing comes in! Children learn how to safely navigate the Internet, develop digital photography skills, use sound and video recording equipment and access a wide variety of software.
Children are given opportunity to use of a range of coding skills in order to analytically solve problems, design and make programs. We want our children to confidently and independently use and apply information technology skills to support and extend their learning. We hope to develop a culture where the use of computing skills are second nature to our pupils, thus ensuring they are ready and able to embrace the technological advances in their futures. Our year groups are fully equipped with Surface Pros, PC's and IPads.